Posts for: January, 2019
By Cedar Dental, Practice of Amy M. Kiesselbach D.D.S.
January 20, 2019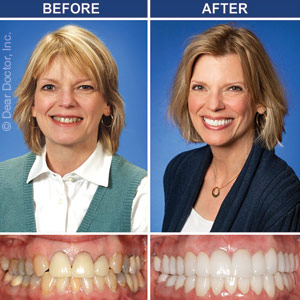 Transforming your smile can be a huge undertaking. And while we have the technical skills, experience and understanding of aesthetics to perform a smile makeover, your input is just as necessary to achieve a satisfying result.
Your part really has to do with expectations — what do you see when you look in the mirror — and what do you want to change?
Here are 3 questions to help guide you in shaping your expectations for that new, beautiful smile.
What do you dislike about your teeth? This is really about specifics and not just a general feeling of dissatisfaction. Are your teeth misshapen, chipped or missing? Are they discolored or stained? Is the spacing off or do you have a poor bite (malocclusion)? Getting a sense of what you perceive as unattractive will help us formulate a plan to improve the appearance of those problem areas.
Are you concerned with how much your gums show when you smile? Your teeth may be perfect, but if your gums seem to steal the spotlight when you smile (known as a "gummy" smile), you may need some remedy like veneers, crowns or even corrective surgery. Which procedure depends on whether the crowns of your teeth are too short in proportion to the gums, or the muscles in your upper lip are allowing the lip to rise too high when you smile. A dental examination will tell all.
Do you want a "Hollywood Smile" — or just a more attractive, natural you? Smile makeovers aren't just about clinical alterations — it's just as much about your personal perceptions of beauty. Some patients want the perfectly shaped, aligned and dazzlingly white smile that's the epitome of Hollywood. Others want only to enhance their smile, perhaps even keeping a few unique imperfections they're comfortable with. It's important to know which person you are, and to communicate that with us when we're putting together your makeover plan.
Changing your smile is a big step in your life. You can help make the process more satisfying and successful if you understand what you want to change — and why.
If you would like more information on smile analysis and makeover, please contact us to schedule an appointment for a consultation. You can also learn more about this topic by reading the Dear Doctor magazine article "Great Expectations."
By Cedar Dental, Practice of Amy M. Kiesselbach D.D.S.
January 10, 2019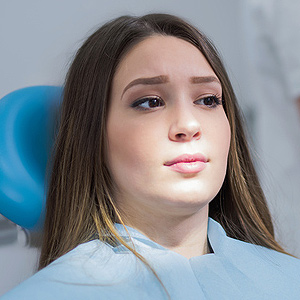 Dental anxiety is a common problem: it's estimated that one in two Americans admits to some level of nervousness about seeing the dentist. On the extreme side of this statistic about 15% of the population even avoid or postpone dental care because of it. While comedy shows routinely make fun of people's fear of the dentist, the consequences of not receiving needed dental care due to dental anxiety are no laughing matter.
Fortunately, visiting the dentist doesn't have to be a nerve-wracking, butterflies-in-the-stomach experience. Here are 3 ways to make sure your next visit is more pleasant.
The right dentist. Dental care is more than technical—it's also personal and relational. The most important element for reducing dental visit anxiety is a provider you're comfortable with and that you trust. It's especially important for high anxiety patients to find a dentist who also has compassion for how they feel and won't judge them—instead, working with them to find just the right combination of techniques and possible medications that encourage relaxation.
Oral sedation. For many people nervous about dental visits the answer could be prescribed sedation medication taken an hour or so before their appointment. Typically a mild sedative, the dose is just enough to help them relax. It's also often coupled with other methods like nitrous oxide or local anesthesia for a pain-free and unstressed experience.
IV sedation. For people with high levels of anxiety, it's often beneficial to increase the level of sedation. One of the best ways to do this is with an intravenous flow of medication that will place a person in a deeper state of relaxation. Although this method requires careful vital sign monitoring during the procedure, it's often the best way to calm patients with high anxiety so they can receive the dental care they need.
Working with your dentist, you can develop just the right mix of these and other methods for making your dental visits easier. No matter what your level of anxiety, you don't have to avoid the dentist nor needed dental care.
If you would like more information on reducing anxiety during dental visits, please contact us or schedule an appointment for a consultation. You can also learn more about this topic by reading the Dear Doctor magazine article "IV Sedation in Dentistry."