Posts for tag: dental implants
By Cedar Dental, Practice of Amy M. Kiesselbach D.D.S.
December 11, 2018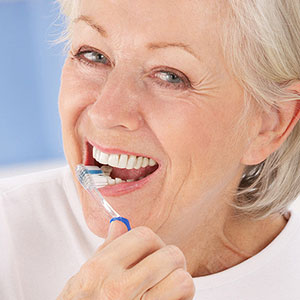 Dental implants to replace teeth are a popular choice as much for their durability as their life-likeness. Most implants last for decades, which can result in lower long-term maintenance costs than other replacement options.
But to achieve this longevity, you must take care of your implants. You should brush and floss them daily right along with your remaining natural teeth — and continue regular semi-annual dental visits for cleanings and checkups.
You may be wondering, though: if they're made of inorganic materials, why worry with brushing them? It's true that bacterial plaque, the thin film of food particles most responsible for dental disease, doesn't affect them.
Your implants, though, don't exist in a bubble: they're imbedded in real bone, surrounded by real gum tissue and placed next to real teeth. All these other living tissues are susceptible to infection caused by plaque, even from plaque on non-organic implants.
The bone and tissues around an implant can even have a higher susceptibility to infection. This is because an implant's attachment in the jaw differs from that of natural teeth. An implant is imbedded directly into the bone; a natural tooth, on the other hand, maintains its hold through an elastic gum tissue between it and the bone called the periodontal ligament. Tiny fibers from the ligament attach to the tooth on one side and to the bone on the other.
Besides holding the tooth in place, the ligament also contains blood vessels that supply the tooth and surrounding tissues not only with nutrients but also antibodies that help fight infection. Due to the absence of a ligament connection, an implant doesn't enjoy the same level of protection from infection. Â It's much easier for tissues and teeth around an implant to become infected, and harder to stop it.
That's why prevention through daily hygiene is so important. So, be sure to brush and floss all your teeth — including implants — every day, and keep up your regular dental visits. And at the first sign of a possible infection — swollen, red or bleeding gums — see us as soon as possible for an examination.
Consider your implants a long-term investment in both your smile and dental health. Taking care of them will pay dividends for many years to come.
If you would like more information on taking care of your dental implants, please contact us or schedule an appointment for a consultation. You can also learn more about this topic by reading the Dear Doctor magazine article "Dental Implant Maintenance."
By Cedar Dental, Practice of Amy M. Kiesselbach D.D.S.
June 03, 2018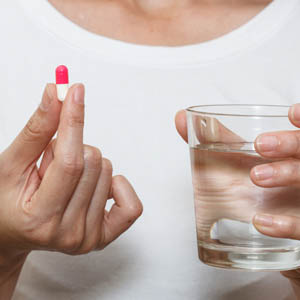 Dental implants are considered today's premier method for restoring missing teeth. Obtaining an implant, though, is often a long process and the implants themselves must be surgically placed within the jaw bone. Nothing to worry about, though: implant surgery is a minor to moderate procedure akin to a surgical tooth extraction.
Still like any surgery, this procedure does involve cutting into the soft tissues of the gums and could allow oral bacteria to enter the bloodstream. While most bacteria in the mouth are harmless (and even beneficial) a few strains can cause disease. For some people, especially those with certain heart conditions or joint replacements, this could potentially cause serious issues in other parts of their body that might be highly susceptible to infection.
To guard against this, it's been a long-standing practice in dentistry to prescribe antibiotics to certain high risk patients before a procedure. Although this departs from the normal use of antibiotics for already occurring infections, due to the circumstances this has been deemed an acceptable measure to prevent disease.
In the past, the categories of patients for which preventive antibiotics were appropriate had been more extensive. In recent years, though, both the American Dental Association and the American Heart Association have adjusted their recommendations. Today, your dental provider may recommend antibiotic pre-treatment if you have a prosthetic (artificial) heart valve, a history of infective endocarditis (inflammation of the inner linings of the heart), a heart transplant or certain congenital heart conditions.
While physicians may still recommend premedication with antibiotics for patients with joint replacements, it's not as blanket a standard as it might once have been. It's now only recommended for certain cases, such as patients who've received a prosthetic joint within the last two years.
There's still an ongoing debate about the effectiveness of antibiotic pre-medication. However, there's evidence medicating before procedures with antibiotics can be beneficial in avoiding infection. If you fall into one of the categories just mentioned or are concerned about infection, feel free to discuss with your dentist if using antibiotics before your implant surgery is wise move for you.
If you would like more information on antibiotic treatment before oral surgery, please contact us or schedule an appointment for a consultation. You can also learn more about this topic by reading the Dear Doctor magazine article "Implants & Antibiotics: Lowering Risk of Implant Failure."