Posts for tag: tooth decay
By Cedar Dental, Practice of Amy M. Kiesselbach D.D.S.
May 11, 2019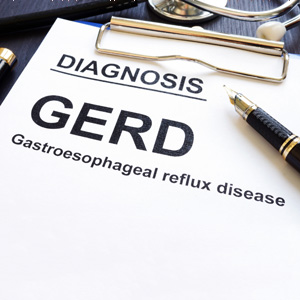 Most dental problems arise from tooth decay and periodontal (gum) disease. But they aren't the only source of danger to your teeth—gastroesophageal reflux disease (GERD) could be just as damaging to your tooth enamel as dental disease.
GERD usually occurs when a ring of muscles at the top of the stomach weaken, allowing stomach acid to enter the esophagus. This resulting acid reflux can make life unpleasant and pose potential health dangers—over time it can damage the lining of the esophagus and cause ulcers and pre-cancerous cells. It can also erode tooth enamel if acid enters the mouth and raises its level of acidity.
This can be a problem because acid can soften and dissolve the mineral content of tooth enamel. This is the primary cause of tooth decay as acid produced by oral bacteria attack enamel. The more bacteria present, often thriving in dental plaque, the higher the potential levels of acid that can damage enamel. Stomach acid, which is strong enough to break down food, can cause similar harm to enamel if it causes higher than normal acidity in the mouth.
There are some things you can do to protect your teeth if you have GERD, namely manage your GERD symptoms with lifestyle changes and medication. You may need to avoid alcohol, caffeine or heavily acidic or spicy foods, all known to aggravate GERD symptoms. Quitting smoking and avoiding late night meals might also ease indigestion. And your doctor may recommend over-the-counter or prescription drugs to help control your acid reflux.
You can also boost your teeth's enamel health by practicing daily brushing and flossing—but not right after a reflux episode. The enamel could be softened, so brushing can potentially remove tiny particles of mineral content. Instead, rinse with water mixed with or without a little baking soda to help neutralize acid and wait about an hour—this will give saliva, the mouth's natural acid neutralizer, time to restore the mouth's normal pH level.
And be sure you're using a fluoride toothpaste. Fluoride strengthens enamel—in fact, your dentist may recommend topical fluoride applications to boost the effect.
These and other tips can help minimize the effects of GERD on your dental health. With an ounce of prevention, you can keep it from permanently damaging your teeth.
If you would like more information on managing your dental health with GERD, please contact us or schedule an appointment for a consultation. You can also learn more about this topic by reading the Dear Doctor magazine article "GERD and Oral Health."
By Cedar Dental, Practice of Amy M. Kiesselbach D.D.S.
October 21, 2018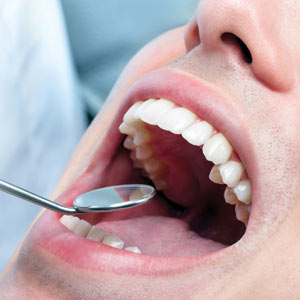 Over the last century effectively treating a decayed tooth has often required removing any decayed structure with drilling and then filling the remaining cavity. While this approach does save teeth that might otherwise be lost, it can also result in a fair amount of healthy structure removed in the process.
But continuing advances in dentistry are now making possible a new approach to tooth decay treatment that preserves as much of the healthy portions of tooth as possible. This new way is often referred to as minimally invasive dentistry (MID).
The primary goal of MID treatment is to intercept and treat decay as early as possible to minimize tooth damage. It begins with helping patients identify their own individual risk factors for decay such as the presence of disease-causing bacteria, the adequacy of their saliva flow, or their lifestyle and dietary habits. We then recommend changes or preventive measures to reduce those risks.
The next step in MID is using various diagnostic technologies to find decay as early as possible. X-rays continue to play a major role, but dentists are also using dental microscopy to magnify the earliest forms of decay. Many also utilize laser fluorescence, infrared photography and optical scanning to further "see" decay difficult to detect with the naked eye.
In regard to treatments, MID adopts the adage "less is more." If caught early enough, we can encourage the re-mineralization of enamel that acid has eroded with CPP-ACP, a substance acquired from milk, or strengthen teeth with topical fluoride applications. Instead of the dental drill, many dentists now turn to air abrasion for decay removal, equipment that emits a fine stream of abrasive particles that harms less healthy structure than a drill.
And if lasers continue to develop at their current pace, we'll be able to use this technology to perform much more precise decay treatment than possible with manual instruments. As a result, we'll be able to treat decayed teeth with less invasive means to preserve as much healthy structure as possible.
As these and other developments continue, MID promises a bright future for preventing and treating tooth decay. As a result, there'll be less tooth structure loss and more attractive and healthy smiles.
If you would like more information on the latest techniques for treating tooth decay, please contact us or schedule an appointment for a consultation. You can also learn more about this topic by reading the Dear Doctor magazine article "Minimally Invasive Dentistry."